Season

2008
TLO's presentation of
Two Holiday operas:
The Gift of the Magi
by David Conte
with Libretto by Nicholas Giardini
and
Amahl and the Night Visitors
by G. C. Menotti
December 20 - 22, 2008
Stage Director:

Producer:

Chorus Master and Conductor:

Set Design:

Lighting Design:

Costume Design

Poster Design :

Wardrobe and Costume Manager:

Production Director:

Stage Manager and Graphic Arts:

Rehearsal Accompanist:

Jimmy Smith

Alan Thayer

John Kendall Bailey

Patrick Brandon

Matthew John

Patrick Kroboth

Patrick Kroboth

Lynda Smith

Lawrence Duckles

Jimmy Lee Feinstein

Samuel Cisneros
Check our website frequently for news on TLO's 2008 season, as well as for scheduled fund raisers, lectures and other activities
you won't want to miss. We invite you to continue being a part of the magic of Trinity Lyric Opera!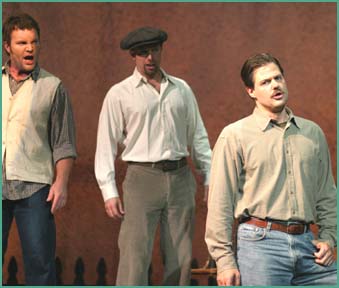 OF SPECIAL INTEREST: During seasons to come, be sure to plan on attending a special pre-performance talk on the opera to be heard, one hour prior to curtain, hosted by TLO's Music Director and Chorus Master, John Kendall Bailey. These talks are free of charge, and are open to the public. Learn about the history behind the composition, the times in which the opera is set, and more about the musical themes and melodies that give the opera its shape and beauty. Learn too about the opera's initial reception! John Kendall Bailey is known for his insightful comments that will surely enhance your enjoyment of this compelling work.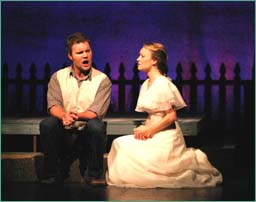 You won't want to miss Trinity Lyric Opera's 2008 Season at its new home, the Castro Valley Center for the Arts! Check our website for details to come shortly. The Center is easily accessible from the 580 Freeway, by taking the Redwood Road exit (Eastbound) or the Castro Valley exit (Westbound). The Center is also accessible by BART, via the Castro Valley station. When driving in, ample free parking is available on the High School grounds.
Eateries and restaurants are also within walking distance from the Center.
Come and be a part of the magic of Trinity Lyric Opera's 2008 Season!